Department of Law hosts Law Schools Global League Winter Academic Conference 19 February 2019
EVENT
Date:
19 February 2019, 8.30 AM
-
19 February 2019, 6.30 PM
Venue:
DeGeer-salen
The Department of Law is honoured to host the annual meeting of the deans in the Law Schools Global Leagues (LSGL) here in Stockholm on 18 February 2019. In conjunction with this event, the LSGL is also having its first annual Winter Academic Conference with the theme "Global Social Justice", open for everyone interested.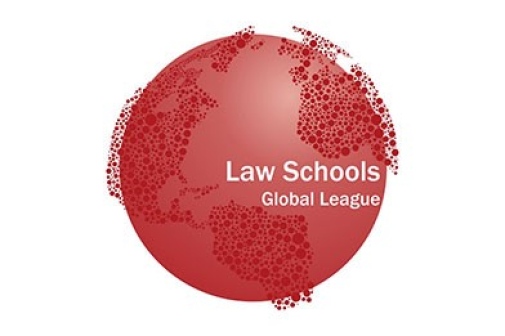 On June 21st, 2012, a select number of leading law schools from all over the world created the Law Schools Global League (LSGL). The LSGL seeks to stimulate academic debate as well as cooperation in both education and research concerning the globalization of law. Serving as a platform for sharing knowledge, the LSGL aspires to contribute to the debate on the globalization of law and its implications on legal education, research and practice. Every year, the League organizes a number of activities, including conferences and a summer school centered on the theme of law and globalization, besides setting up joint-research and joint-teaching activities.

Stockholm University's Department of Law was granted a membership into the league in 2016 and has since then been able to send students to its Summer School and be a part of the research groups. As a next step to contributing further to the network, Juridicum is hosting the annual Deans' meeting as well as the first annual Winter Academic Conference on 18-19 February 2019.

On 19 February, the Winter Academic Conference on Global Social Justice will bring together researchers from all over the world during a full day conference on Campus Frescati. The program consists of four panel discussions, chaired by amongst others Professor Pål Wrange (panel on Environment and Sustainability) and Professor Laura Carlson (panel on Discrimination and Sexual Harassment) from Stockholm University. For the full programme please see:

LSGL 2019 Academic Conference on Global Social Justice Program (181 Kb) .
To register your participation as an audience member for the conference please use THIS LINK.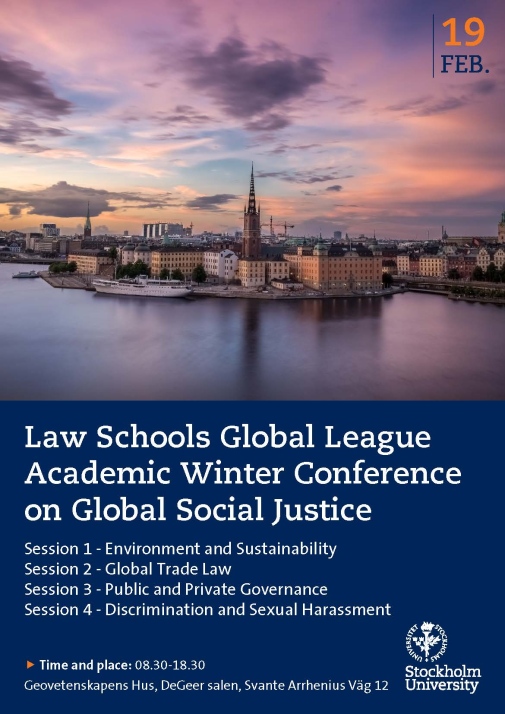 Last updated: February 14, 2019
Page editor: Sandra Fagerlund
Source: Office of International Affairs