New anthology on AI and fundamental rights
How does automated decision making and implementation of Artificial Intelligence (AI) affect society, law and the meaning of being human and a citizen? Experts in various scientific fields are seeking the answer to those issues in the recently published anthology "AI and Fundamental Rights".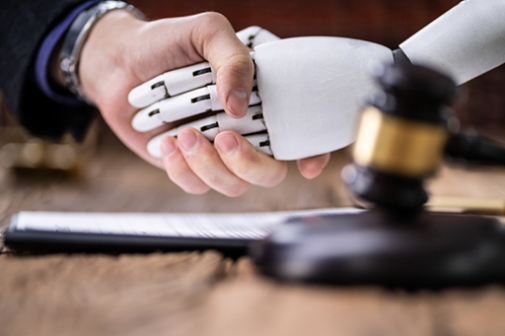 — The technology shift means new opportunities and threats that we have never faced before. So far it is in human hands and ultimately for democratically elected politicians to decide how AI should be used to benefit humanity, says Claes Granmar, associate professor and researcher in European Law at Stockholm University.
The texts in "AI and Fundamental Rights" are focused on ensuring a human-centred society through fundamental rights in the light of technological developments and AI. They were written by researchers in philosophy, ethics, legal philosophy, IT law, EU law, copyright law and political science from various universities around the world, after a two-day workshop at Stockholm University 2018.
The anthology is aiming at a public audience as well as decision makers within both public and private sectors, lawyers, political scientists and philosophers.
— Philosophers, social scientists and lawyers need to work together and make inquiries into the implication of AI in order to develop guidelines and normative frameworks for those who actually design systems that display intelligent behavior, says Claes Granmar.
Editors: Claes Granmar, Katarina Fast Lappalainen and Christine Storr. The workshop at Stockholm University was financed by "Edvard Cassels Stiftelse", "Stiftelsen av den 28 oktober" and the Swedish network for European Legal Studies ("SNEF").
Authors: Mark Kingwell, University of Toronto, Dilan Thampapillai, Australian National University, Anibal Monasterio Astobiza, Oxford University, Liane Huttner, Université Paris 1, Pantheon-Sorbonne, Claes Granmar, Stockholm University, Stanley Greenstein, Stockholm University, Christine Storr, Stockholm University, Monirul Azam, Stockholm University, Katarina Fast Lappalainen, Stockholm University, , Isabella Lorenzoni, Zenterio AB