Professor Czarnezki - a public intellectual who wants to empower the environmentalist youth
The holder of the 2020 Olof Palme visiting professorship is Jason J. Czarnezki, professor of environmental law at the Elisabeth Haub School of Law at Pace University, USA. During his stay, he will be active mainly at the Faculty of Law, Stockholm University. He will focus on environmental and social justice, the interaction between civil society and sustainability and the impacts of environmental harm on peace and security.
Jason Czarnezki has always been interested in the environment. It seems to run in the blood. He comes from a line of lumberjacks. His father was a politician with a strong commitment to environmental issues. His grandfather studied conservation and belonged to the first graduating class of what is now the College of Natural Resources in Wisconsin.
- My grandfather worked as a supervisor in the Milwaukee County Park system and was very much an outdoorsman. He knew the name of every tree and the sound of every bird. He was at the time considered a radical conservationist.

Doesn't want to be locked up in an ivory tower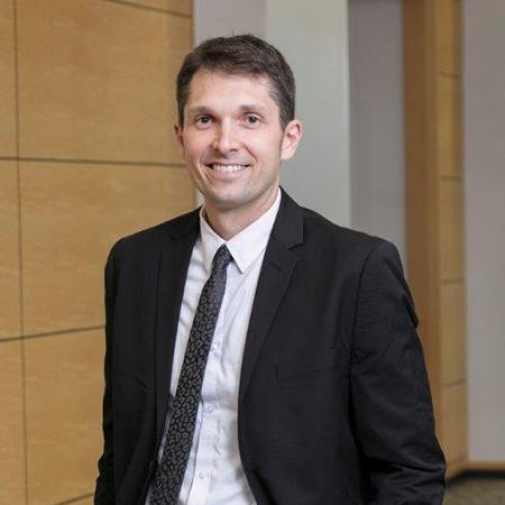 As a student, he wanted to enforce and litigate environmental issues in court. However, good mentors inspired him to embark upon an academic career. But Jason Czarnezki is not the kind of professor who feels comfortable locked up in an academic ivory tower.
- As a "public intellectual," I am trying to use the platform that I am fortunate enough to have to improve environmental law and policy.
Being the Associate Dean and Executive Director of Environmental Law Programs at his home university, he is also an avid advocate of pedagogical development in the teaching of law, and he hopes to deliver lectures to Swedish students during his stay. U.S. News and World Report recently ranked the programme he directs as the number one programme in Environmental Law in the U.S.
- I'm proud of and humbled by our #1 ranking. I think scholars of law need to think about how we educate our students. Historically we educate them to be experts in jurisprudence. Perhaps we should also educate our students about starting non-profit organizations and being social activists in order to use their power to foster the aggressive reduction of carbon emissions in light of the climate crisis, rebuild the world's commitment to environmental law, and help people who are less fortunate.

Inspired by the 2004 Nobel Peace Prize winner
During his visiting professorship, Jason Czarnezki will focus on the interactions between environmental and social justice, sustainability, and civil society. He will also study the relationship between environmental harm and peace and security. He hopes his work can broaden our understanding of global peace and welfare to include ecological resiliency in the Anthropocene.
- The 2004 Nobel Peace Prize winner Wangari Maathai highlighted the impact of environmental harm on peace and security. She recognized that in order to reduce conflict and poverty, and thereby improve quality of life, society must protect our environment. I aspire to execute my work with her words in mind.
Contemporary discourse identifies three pillars of sustainability: environmental, social and economic. According to Jason Czarnezki, while knowledge of environmental externalities is pretty good, it is harder to measure long-term social and economic impacts due to a lack of sustainable development.
- We can measure the pollution from a factory, we can measure its health effects, and we can put a price on carbon. But how do you measure, from an economic perspective, the consequences of development of one community versus another when one community is poor or lacks political power? How do we measure the social costs in the long run from mass migration due to drought or climate change, and what are the impacts of pollution on economic inequality?
By identifying potential harms, his aim in the next phase of his research is to develop legal mechanisms that can help mitigate these harms.
- Procedurally this can be achieved by giving people access to justice and political representation so that they can avoid bad things from happening to their communities. Environmental issues shouldn't be issues exclusively protecting the interests of affluent white people. Substantive law can give people an entitlement to demand certain things in their communities like clean water. The biggest challenge, however, is to match the appropriate regulatory tool with every single instance of environmental harm.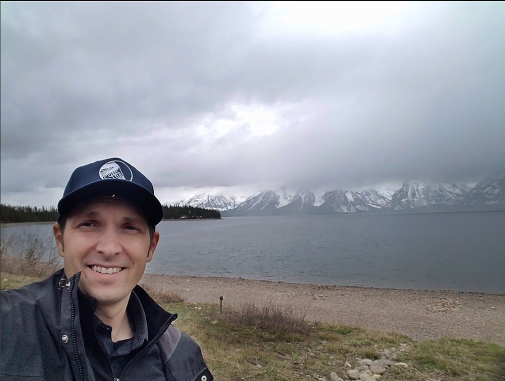 Sustainability calls for a new economic model
The project will focus on both domestic and international public law. Part of the project will be to investigate the failures and successes of existing and proposed mechanisms like the Paris Agreement, the 2014 EU Procurement directive and the U.S. Green New Deal.
He stresses that sustainability calls for a new economic model. The current model does not take into account the externalities, some of which are severe like flood and food insecurity and, as a consequence, societal disruption. According to Jason Czarnezki, the current model for environmental law is a neoliberal one whereby law creates a regulatory framework within which consumers attempt to make informed choices about their consumer purchases. This is the case especially in the U.S. where Congress has passed little environmental legislation since the 1970s, whereas Europe has retained a model that leans comparatively more towards public law.
- We cannot rely solely on neoliberal tools. Sometimes the legislator needs to be more comfortable with giving people less choice even though they are given full information. If we know a product is really harmful we shouldn't allow people to choose between that product and a less harmful one. Give people a choice but let them chose between things that meet whatever threshold of sustainability we are seeking to achieve.
He adds that a new economic model must also decouple economic growth from production of brand new goods. On the contrary, a model is needed that takes into account the life cycle costs of a product. In many cases, law should forbid the disposal of old goods and, at the same time, give economic encouragement to reuse and repair.
- We must transform parts of governance and law that you traditionally don't think of as environmental law, such as production models, infrastructure and the transportation sector.

Well acquainted with Sweden
Jason Czarnezki is well acquainted with Sweden. He has well established contacts with scholars in environmental law in both Stockholm and Uppsala such as Professors Jan Darpö, Jonas Ebbesson, Gabriel Michanek, and looks forward to working with the Stockholm Environmental Institute and the Stockholm Resilience Centre.
- The Nordic countries are thought leaders in environmental and sustainability issues. Thus, this is a good place to figure out how we can take environmental law to the next level.
A few days after he received the 2020 Olof Palme Visiting Professorship, he went for a walk to further ponder what he might work on during his stay.
- I was thinking about how environmental issues adversely affect urban poor communities when I literally walked onto the plaque that shows where Olof Palme was assassinated. I know of him for his international work and his struggle to give newly liberated former colonies a voice in the international community. I linked his work to the work of Wangari Maathai, and I merge these two historical figures with the people struggling for a better world today. I want to enable the millennials, young people like Greta Thunberg and the students in my home country behind the Juliana case to fight the fight. If I can contribute to their struggle to raise awareness about environmental issues and how law, infrastructure and economic models can support a sustainable wold that will be more than a year well spent.
Olof Palme visiting professorship
The Olof Palme visiting professorship gives an internationally prominent foreign researcher the opportunity to spend one year at a university, higher education institute (HEI) or research institute in Sweden. The Olof Palme visiting professorship was established in honour of Olof Palme (1927–1986), Sweden's Prime Minister from 1969–1976 and 1982–1986.
Professor Jason J. Czarnezki
Jason J. Czarnezki holds the Gilbert and Sarah Kerlin Distinguished Professor of Environmental Law Chair and is Associate Dean of Environmental Law Programs and Strategic Initiatives at the Elisabeth Haub School of Law at Pace University (New York, USA).