Stockholm University's Department of Law hosted the Global Orals of FDI Moot
The Global Orals of the Foreign Direct Investment International Arbitration Moot Competition 2018 (FDI Moot) was held on campus Frescati over the weekend 8-11 November 2018. The event was organized by the Office of International Affairs and the Center for Legal Studies (CILS), with help and sponsor support from several law firms and the ICAL Alumni Association.
On Thursday 8 November 2018, the organizers welcomed the teams of students, coaches and arbitrators with an opening ceremony at Aula Magna, followed by a networking reception. The oral hearings for this 11th edition of the FDI Moot took place over Friday, Saturday and Sunday The visiting 53 teams were a very diverse group of students coming from 28 different countries, and representing universities from all continents. Overall, students from 38 countries and 108 teams participated in the National, Regional and Global Rounds. Over 90 practitioners and academics also flew in to Stockholm from all over the world to act as arbitrators, scoring all students individually.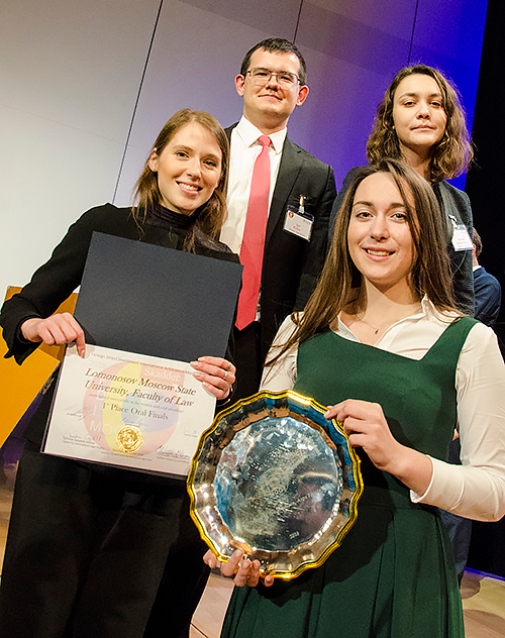 After the hearings of both Friday and Saturday had been scored the announcements of the 16 remaining teams was publicized late Saturday afternoon. The 16 teams then had an hour to prepare for their continued participation in the competition. During Sunday, the quarterfinals, semifinals and placement matches were held, leading up to the Final Match that was live-streamed from Aula Magna. The finale is available through FDI Moots YouTube account.
The winner of the 2018 FDI Moot was announced in an award ceremony on Sunday afternoon; Congratulations to Lomonosov Moscow State University, Russia! Their opponents, University of Montevideo, from Uruguay put up a great fight and received an honourable mention during the award ceremony.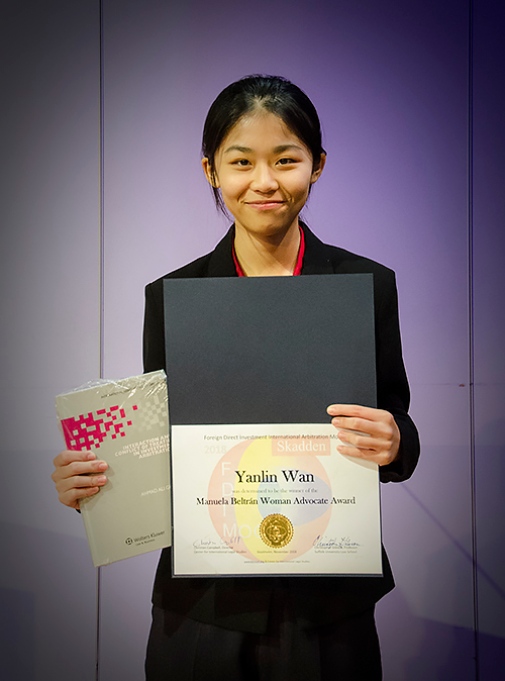 Other prestigious prizes from the award ceremony were The Manuela Béltran Award for the Best Woman Advocate (from a country outside of Western Europe or North America), which was rewarded to Ms. Yanlin Wan (University of International Business and Economics, China).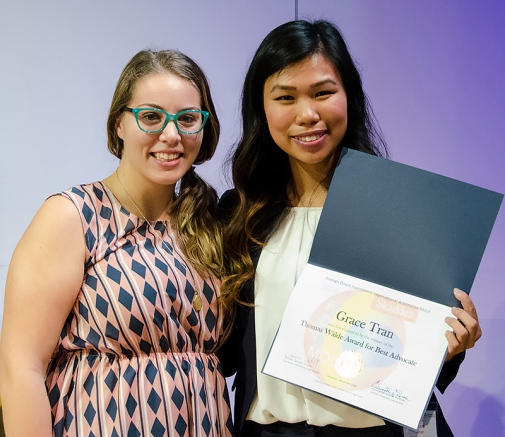 Ms. Grace Tran from University of Ottawa, Canada, was awarded the Thomas Wälde Award for Best Advocate overall and Mr. Igor Kirill from Lomonosov Moscow State University, Russia, was recognized as the Best Advocate of the Final Match.

Before the Global Finale, all teams had submitted written memorials both as a Claimant and as Respondent. The highest ranked Claimant Memorials were National Law University, Jodhpur (India) and the highest ranked Respondent Memorials were WB National University of Juridical Sciences (India). This team was also the overall highest ranked team and recipient of the $1500-Baker & McKenzie cash prize.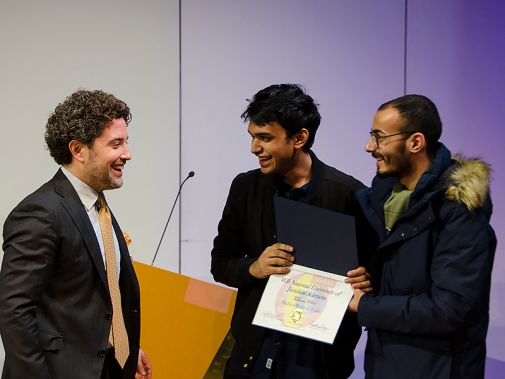 The Department of Law congratulates all teams for their hard work and excellent performances over the weekend and wish them all the best in their future careers!
Rankings and placement of the FDI Moot 2018:
Highest Ranked Teams (points of combined written and oral pleadings)
Highest Ranked team: WB National University of Juridical Sciences (India) – Recipient of $1500 Baker & McKenzie cash prize
2nd highest ranked team: National Law University, Jodhpur (India)
3rd highest ranked team: University of Ottawa, Canada
Oral Finals
Winner of the Global Orals: Lomonosov Moscow State University, Russia
2nd place: University of Montevideo (Uruguay)
3rd place: University of Ottawa (Canada)
4th place: MGIMO (Russia)
5th places: National University of Singapore and Higher School of Economics (Russia)
7th places: Strathmore University (Kenya), and UIBE (China)