SULaw alumna named one of this year's stars by Forbes
Every year, the internationally renowned magazine Forbes publishes a list of prominent young people under the age of 30. SULaw alumna Evelyn Kachaje is featured on the 2021 list thanks to her contributions to the UN World Food Programme Youth Network.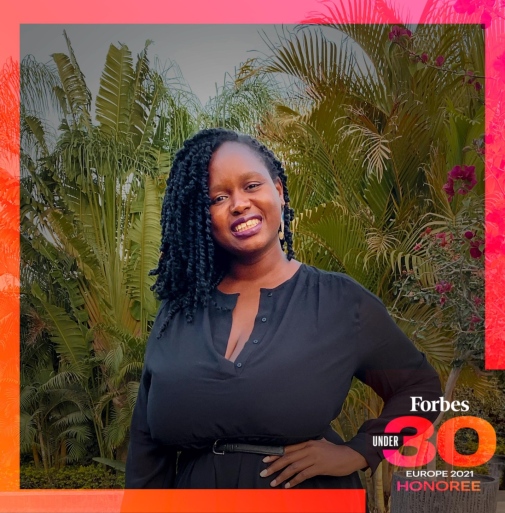 Forbes recently released its annual "30 Under 30" list which selects a total of 600 young leaders and entrepreneurs in a number of different industries. One of those on the list for 2021 in the "Social Impact" category is SULaw alumna Evelyn Kachaje, who contributed to the UN World Food Program Youth Network, where over 800 young people work together within the United Nations World Food Program to combat hunger.
Evelyn, who is originally from Malawi and grew up in Botswana, graduated from Harvard Law School and then came to study SULaw's Master of Laws in International Commercial Arbitration Law (ICAL) in 2016-2017. To Evelyn, her time at Stockholm University provided her with a very valuable foundation to her current work as a legal officer at the UN Migration Agency in Switzerland:
- Stockholm University and the ICAL programme's international outlook have contributed significantly to my career in international law now. For example, in-class discussions in the ICAL programme always involved perspectives from lawyers with diverse legal and cultural backgrounds, and I always have this international perspective when I approach any legal issues today.
From us all at SULaw: Congratulations, Evelyn!
See Forbes' list "30 under 30: Social Impact"

About the Master of Laws in International Commercial Arbitration Law
For more than 15 years, Stockholm University has offered a unique programme in International Commercial Arbitration Law that has achieved top rankings in global studies of LL.M. programmes. Over the years, the programme has welcomed students from more than 70 different countries in the world.
The programme consists of two courses of respectively 30 and 15 ECTS credits each and ends with a 15-ECTS degree thesis. Students who complete the programme with passing grades receive a Master's degree in International Commercial Arbitration Law (60 ECTS).