Stockholm Pre Moot 2019: challenging but fun
The Stockholm Pre-Moot for the Willem C. Vis International Arbitration Moot was held over the weekend of the 5-7 April 2019. The event was organized by Stockholm University, the Arbitration Institute of the Stockholm Chamber of Commerce and the law firm Mannheimer Swartling.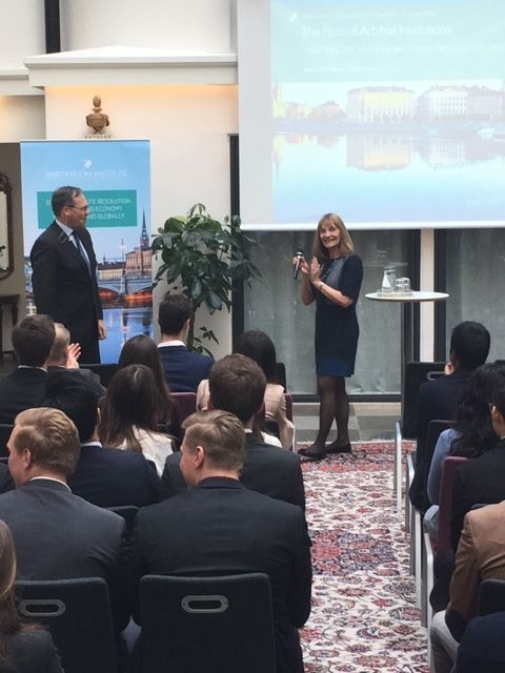 The Pre-Moot started on Friday 5 April with a conference at the Stockholm Chamber of Commerce. The teams had the opportunity to listen to the presentations of prominent speakers from different legal backgrounds, and to discuss with them issues related to contract interpretation under the civil and the common law traditions, the impact of tariffs in international commercial transactions, and the notion of hardship in international commercial contracts. We thank Patricia Shaughnessy (Stockholm University), Alexander Foerster (Mannheimer Swartling), James Hope (Vinge), Carolina Dackö (Mannheimer Swartling) and Kasper Steensgaard (Aarhus University) for their wonderful presentations!
The Pre-Moot weekend continued with oral hearings, where a very diverse group of 11 teams practiced their advocacy skills. The competing teams came from all around the world: Pantheon-Sorbonne University (France), Nirma University (India), Aarhus University (Denmark), Victoria University of Wellington (New Zealand), Columbia Law School (USA), University of Montevideo (Uruguay), Pontifical Catholic University of Rio de Janeiro (Brazil), University of Tartu (Estonia), University of Nottingham (England), National University of Asunción (Paraguay), and University of Sydney (Australia).
The team from Aarhus University won the Stockholm Pre-Moot and the second place went to the team from the University of Montevideo. Rasmus Boserup of Aarhus University won the award for best oralist and Pia Ruggieri of the University of Montevideo won the award for 2nd best oralist. The Pontifical Catholic University of Rio de Janeiro won the Collegiality Award!
We thank all the lawyers, alumni of the Stockholm ICAL Programme and others, who took time to participate as arbitrators and contributed to the quality of this year's Pre-Moot.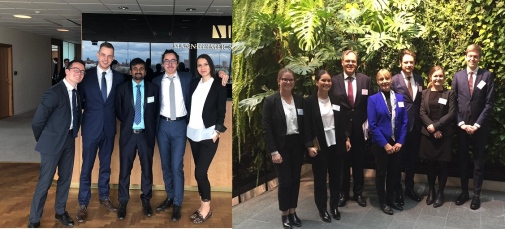 Congratulations to all the teams for their oral performances during this weekend. We wish you all the best for the rest of the competition and we will see you in Vienna!